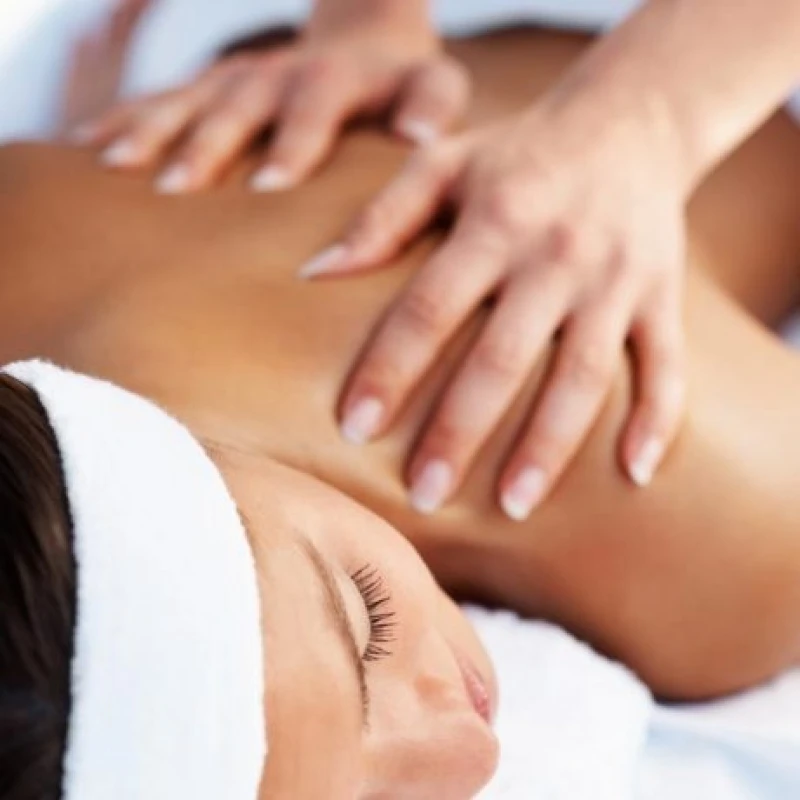 Deelmassage
Een deelmassage wordt toegepast voor een gedeelte van het lichaam, bijvoorbeeld, de benen, rug, nek schoudergebied of armen te masseren en duurt een half uur.
Deze massage wordt uitgevoerd met voornamelijk klassieke massegehandgrepen en ondersteunt door triggerpointmassage indien dit nodig of wenselijk is.
Vaak een doeltreffende massage met direct een voelbaar effect!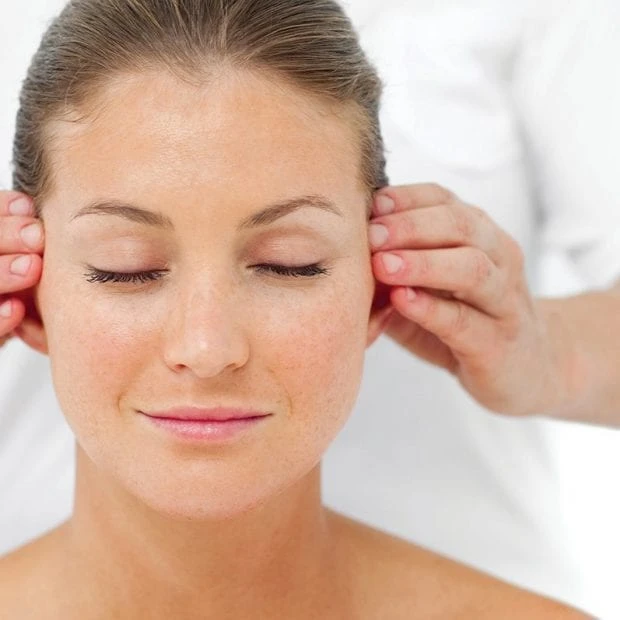 Indian Head Massage
Indian Head Massage is gebaseerd op de oude Indiase geneeswijze, de Ayurveda. Het is een massage van het hoofd in combinatie met massage van schouders, armen en handen en gezicht. Met de vingers wordt er druk gegeven en afgewisseld met strijkingen, fricties en kloppen.
De massage wordt over de kleding heen gegeven en u zit op een normale stoel. Het is prettig als u een T-shirt, trui of blouse draagt. Liever geen trui met capuchon.
Een hoofdmassage is zeer effectief omdat:
- het de nachtrust bevordert
- ontspant
- stress en vermoeidheid vermindert
- de doorbloeding en energiestroom bevordert
- hoofdpijn tegengaat
- haargroei bevordert, doordat de hoofdhuid ontspant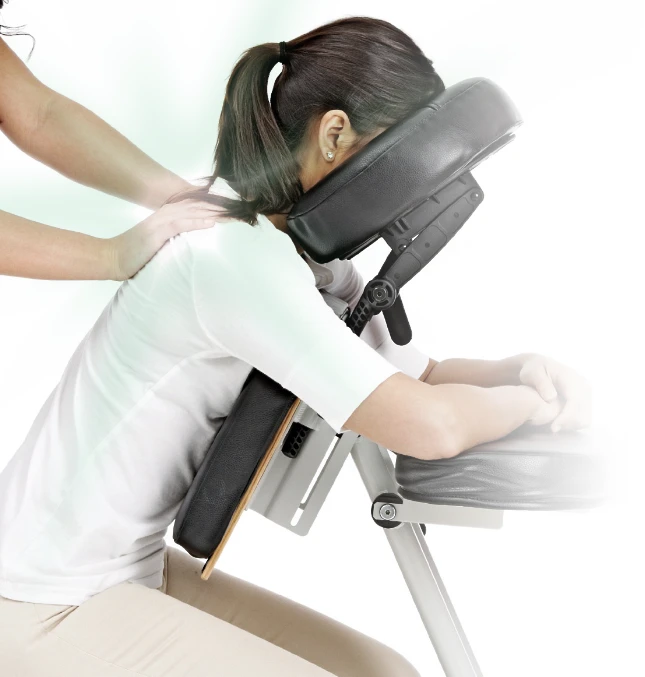 Stoelmassage
Stoelmassage is een uiterst effectieve manier om hoofd, nek, schouders en rug te masseren. Het is gebaseerd op de traditionele Japanse drukpunt massage. Stoelmassage wordt uitgevoerd op een speciale stoel over de kleding heen. Een volledige behandeling duurt vijftien à twintig minuten. Het spier- en zenuwweefsel wordt gestimuleerd en de doorbloeding wordt bevorderd.
De resultaten van een behandeling zijn vaak opmerkelijk te noemen. De behandelde persoon voelt zich fris en energiek. Er ontstaat een nieuw evenwicht tussen hoofd en hart, tussen denken en voelen.
Belangrijke informatie
Zwangere vrouwen worden niet gemasseerd omdat drukpuntmassages intensieve massages zijn. Zij hebben direct een werking op het zenuwstelsel, ook als ze licht worden uitgevoerd. Binnen de Chinese geneeskunde worden sommige punten zelfs gebruikt om bevallingen te bevorderen. Daarom is het niet geschikt voor zwangere vrouwen of vrouwen die zwanger willen worden (de laatsten weten immers soms nog niet dat ze zwanger zijn).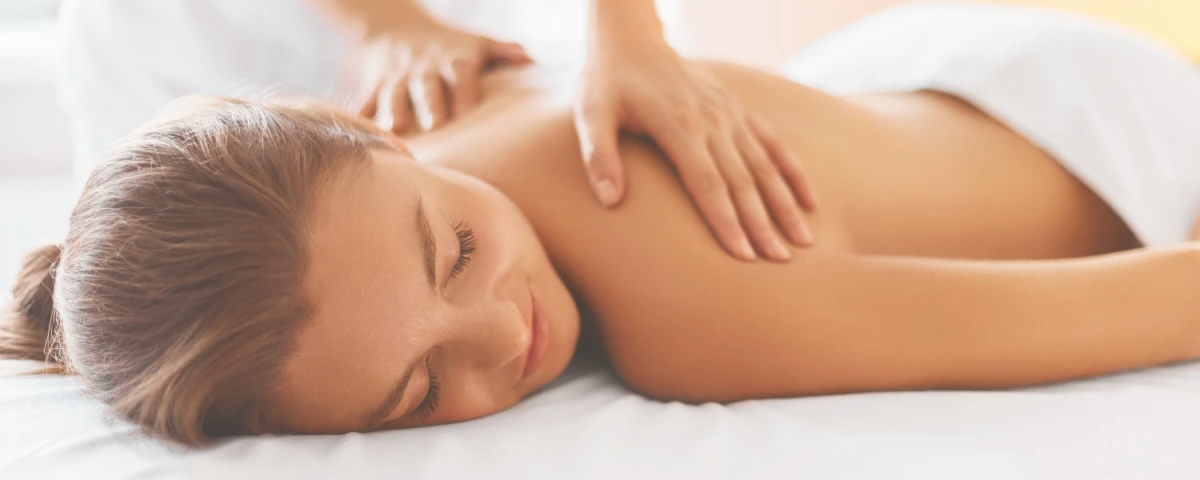 Aromassage
De Aromassage is een ontspannende behandeling met 8 pure, essentiële oliën. Deze behandeling verlicht lichamelijke en emotionele stress, en helpt je lichaam om weer in balans te komen.
Deze heerlijke oliën zijn 100% natuurlijk en zonder chemische toevoegingen en worden aangebracht langs energiebanen van de rug en voeten.
Het doel van deze bijzondere behandeling is het lichaam helpen om de balans te herstellen.
Doordat de oliën helpen het zenuwstelsel van je lichaam in evenwicht te brengen, zul je merken dat je minder lichamelijke en emotionele stress voelt. De speciale Aromassage techniek zorgt ervoor dat je lichaam weer in balans komt, en je de positieve energie weer voelt stromen.
Elke behandeling bestaat uit 4 belangrijke fasen: stressvermindering, verbeteren van het immuunsysteem, vermindering van ontstekingsreacties en in balans brengen van het lichaam.
Er worden in totaal 8 verschillende oliën aangebracht. Elke fase bestaat dus uit twee essentiële oliën: een enkelvoudige olie of een gemengde olie. Elke olie is speciaal ontwikkeld om een gezond emotioneel en fysiek functioneren te ondersteunen.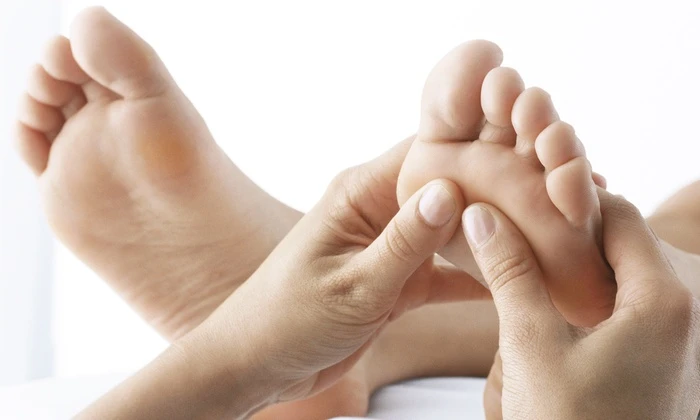 Voetmassage / reflexologie
Het doel van de voetmassage is om u weer in evenwicht te brengen, zowel lichamelijk als geestelijk. Door de massage van de voeten en de onderbenen wordt de doorbloeding gestimuleerd.
De reflexologie werkt met subtiele energiestromen die het lichaam nieuwe energie geven. Bijvoorbeeld stress en gespannenheid spannen het bloedvatenstelsel en remmen de bloedstroom af, wat voor allerlei problemen kan zorgen. Hetzelfde geldt voor ons centraal zenuwstelsel. Reflexologie bevordert het opengaan en schoon worden van de zenuwbanen door duizenden zenuwuiteinden in de voeten te stimuleren. Reflexologie opent deze energiebanen en geeft het lichaam daarmee fysiek, emotioneel en geestelijk energie
Ontspanningsmassage
Massage is al zo oud als de mensheid zelf. De Egyptenaren waren al bekend met de voordelen van massage en in oude geschriften uit china wordt massage uitvoerig beschreven.
Een weldadige ontspanningsmassage brengt niet alleen de geest tot rust, ook ontspant het lichaam daardoor. De doorbloeding wordt bevorderd waardoor de stofwisseling in de huid verbetert en afvalstoffen sneller worden afgevoerd.
De spieren zullen ontspannen en het weerstandsvermogen van het lichaam tegen infecties verbetert doordat het lymfestelsel beter zal werken.
Een ontspanningsmassage heeft niet alleen een genezende werking maar is ook preventief.
De massage wordt uitgevoerd aan de achterzijde van het lichaam,de schouders, rug, armen, handen, en benen worden met rustige strijkingen behandeld. Eventueel kan het ook gecombineerd worden met voetreflexologie.